YOGA RETREAT INDIA
7 Days Renew Your Practice Dynamic Hatha, Ashtanga and Iyengar Retreat in Goa, India
RELAXING YOGA RETREAT IN INDIA
Millions of tourists visit India each year. The rich heritage propels some and visits to witness the beauty of Indian monuments, some visit to escape their lands for a vacation in the exotic beaches and mesmerizing mountains of India and some eyes reach here seeking for peace and relaxation. As said, the west is the hub of wealth, and the east is the hub of calmness, India has many retreats that offer the mesmerizing and peaceful experience of Yoga and Meditation.
---
Yoga Retreat in Goa at AYM
---
The Yoga retreats in Goa AYM are specially designed to rejuvenate your soul. It is essential for the trainees to release all their stress and negative energy from their mind and body. Our Yoga retreat program mainly includes relaxing yoga practices in natural air and roaring sounds of sea waves.
The deep meditation therapies will greatly heal your soul and will also allow you to communicate with your inner peace. If you are struggling with your priorities and responsibilities, then we strictly recommend you, to opt for our Yoga retreat programs in Goa.
---
AYM Yoga Retreats in India
---
AYM is a renowned school that offers affordable Yoga training in India. The training provided is of high-quality and perhaps the best in the country. It has many yoga retreats offering different durations of courses ranging from 2-3 days to 25 – 58 days.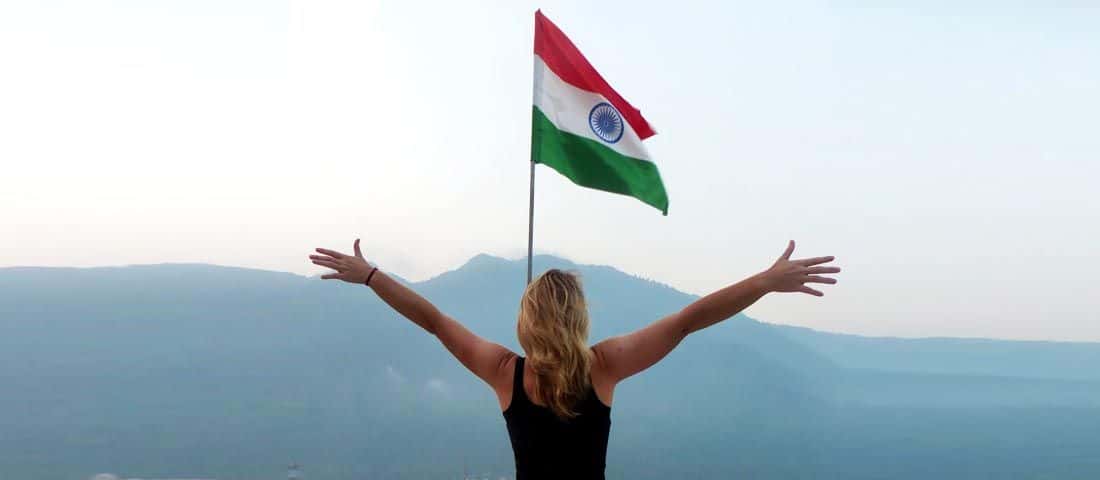 The AYM Rishikesh retreat is located in a very peaceful and spiritual atmosphere which fills the heart with positive and fresh vibes. Learning yoga and meditation in Rishikesh will be a positive experience for you by helping you connect with your inner soul. Away from all the pain and stress of life, it will surely give you a calming experience. You can also enjoy the other adventurous activities in the place like bungee jumping and camping.
AYM Goa retreat is situated right in the "Tourist Paradise," on the west coast of the country. Besides having a blissful yoga experience, one will surely have an enchanting time in the beaches and churches of Goa.
| Time | Daily Routine |
| --- | --- |
| 06:00 am | Lookout to the new day |
| 08:30 am | Refresh with Tea |
| 09:00 am | Asana practice/ Ashtanga vinyasa |
| 10:00 am | Morning Meal |
| 11:00 am | Lecture |
| 01:00 pm | Afternoon Meal |
| 01:45 pm | Karma yoga |
| 02:00 pm | Rest and self-study |
| 03:00 pm | Lecture |
| 04:50 pm | Pranayama Session/ Hatha Yoga |
| 07:00 pm | Night Meal |
| 08:00 pm | Self-study/ Once in a week cultural program activity |
| 10:00 pm | Wind up for the day |
Points to Note before Your Stay at AYM
AYM is a reputed Yoga school with experienced teachers who are experts in this ancient art and work with the motive to induce the skill within the students.
AYM Package encompasses
A reviving ayurvedic massage, famous trekking to the waterfall, blissful experience of swimming in the holy Ganga, a clean private room with well-attached clean washrooms with healthy and fresh meals thrice a day & tea. We also supply a Yoga Study Material and ensure 24/7 WiFi network.
AYM Package doesn't look into – your airport pick-up
Pick up and drop services can only be availed upon request at an additional cost. A further 80 USD would be charged for availing an airport pick up service from Delhi.
Price, Dates and how to book your retreat in Goa
YOGA RETREAT PROGRAMS
7 DAYS YOGA RETREAT  – 295 USD
15 DAYS YOGA RETREAT – 550 USD
To book a spot in yoga retreats in India
Send us your detail by filling the registration form on our webpage. We will inform you of the availability, and after that, you can deposit advance fee – 55 USD for one week, 105 USD for two weeks.
AYM Yoga Ashram provides yoga retreats in Rishikesh every month from 16th to 10th of next month. You can select any date in between above time, every month, and duration ranging from 2-3 days to 20 days.
Our other upcoming yoga retreat destinations
Kerala – Kovalam Beach – Winter AYM Yoga Retreats Destination
Dharamshala – Summer AYM Yoga Retreats Center
Rishikesh – AYM Yoga Teacher Training School Rishikesh