200 HOUR YOGA TEACHER TRAINING GOA
AYM Yoga ashram has trained thousands of Yoga Teachers through 200 hour Yoga Teacher Training Goa India – Yoga teacher Training Goa Awarded for 200 hour in March 2019
Welcome to AYM Training Center in Goa
Since 2005, AYM has been offering best yoga teacher training in India. In the past ten years, we have trained more than 10,000 trainees under YTT course, and our trainees have much appreciated our culture as well as a learning methodology.
We have got major presence for Yoga Training at Rishikesh and Dharamsala in India. Recently, AYM Yoga School has opened up its New Yoga Ashram in Goa.
As tourists love to spend quality time near the beaches, we have managed to introduce our Yoga school in Goa. At AYM Goa, you can explore the best yoga teacher training courses like 200-hour yoga teacher training, 300-hour yoga teacher training, 500-hour yoga teacher training, and various yoga retreat program.
---
Why Choose Yoga Training in Goa
---
If you want to witness paradise in India, then you need to visit Goa for sure. The small city of Goa is located just beside the beautiful beaches and forests. Tourists from different corners of the world come to Goa, to spend some quality time with their mates and friends. The Urban life of Goa is not that populated. Thus you can ensure good peace on the beaches.
The pleasant and calm atmosphere of Goa is just the perfect place to do the yoga practices and meditation sessions without any hassle. You can effectively release all your stress and worries by practicing yoga exercises in Goa. If you are planning to book a yoga retreat or Yoga teacher training sessions in India, then we recommend our guests to book the slots at AYM Goa.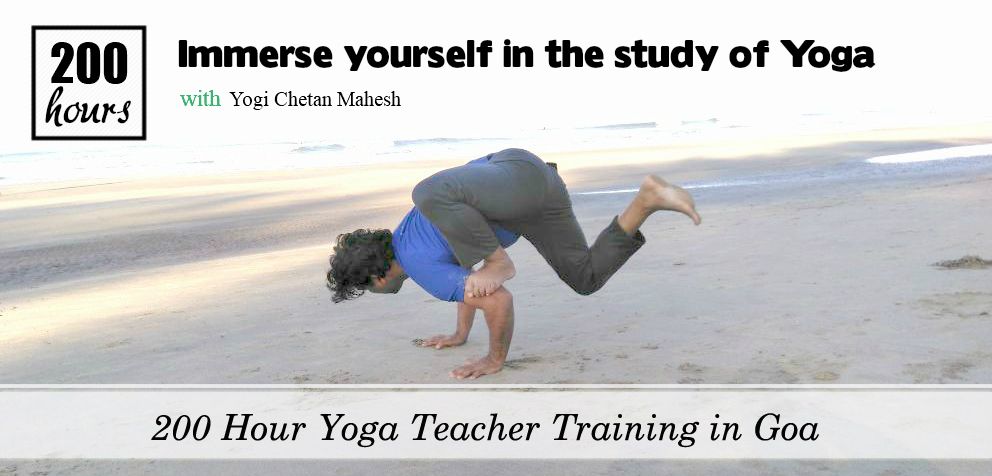 ---
yoga teacher training in Goa India 200 hour Course
---
Our 200 hour Yoga Teacher Training is highly recommended for beginners. If you have a keen interest in learning different yoga styles and meditations, then you need to book a slot for 200 hour Yoga TTC. Mainly, the 200 hour Yoga TTC includes Training of Vinyasa Yoga, Ashtanga yoga, Hatha yoga, Pranayama, Yoga anatomy, and meditation. You will get to learn the basic yoga styles and facts, which will deepen your knowledge of yoga practices.
Syllabus of 200 hour Yoga Teacher Training course
Upcoming Price and Dates schedule of 200-hour YTTC Goa India
| Date | Price | Availability |
| --- | --- | --- |
| 05th-Nov 2019 to 30th-Nov 2019 | US $1500 | 5 Seats Available Apply Now |
| 05th-Dec 2019 to 30th-Dec 2019 | US $1500 | 5 Seats Available Apply Now |
| 05th-Jan 2020 to 30th-Jan 2020 | US $1500 | 5 Seats Available Apply Now |
| 05th-Feb 2020 to 1st-Mar 2020 | US $1500 | 5 Seats Available Apply Now |
| 05th-Mar 2020 to 30th-Mar 2020 | US $1500 | 5 Seats Available Apply Now |
| 05th-Apr 2020 to 30th-Apr 2020 | US $1500 | 5 Seats Available Apply Now |
Highlights of 200-hour YTT Goa India
Certification offered by International

 Yoga 

Federation and Yoga Alliance USA.

Vinyasa Flow yoga, Ashtanga yoga, Hatha yoga, Bandhas, Kriyas, meditation, pranayama, Mantra Chanting.
Theory and practical classes conducted by experienced yoga trainers.
Yoga Anatomy, Psychology, and Physiology classes are also offered to the trainees.
Relaxing yoga retreats to nearby beaches on Sundays.
Daily Schedule for 200 hr.  yoga course Goa
| Time | Daily Routine |
| --- | --- |
| 05:00 am - 06:00 am | Mantra Meditation |
| 06:00 am - 07:00 am | Sat Karma |
| 07:00 am - 08:30 am | Ashtanga Asana |
| 08:30 am - 09:30 am | Tea and Breakfast |
| 09:30 am - 10:30 am | Physiology & Anatomy |
| 10:30 am - 11:30 am | Pranayama Mudra |
| 11:30 am - 12:30 pm | Teaching Practice |
| 12:30 pm - 01:30 pm | Lunch |
| 01:30 pm - 03:00 pm | Sewa |
| 03:00 pm - 04:00 pm | Philosophy |
| 04:00 pm - 05:30 pm | Hatha Yoga |
| 05:30 pm - 06:30 pm | Mantra Yoga |
| 06:30 pm - 07:30 pm | Dinner |
| 07:30 pm - 08:30 pm | Kirtan |
Accommodation
AYM yoga school is one of the Best Toga School in Goa. It is situated just beneath the peaceful beaches. You can hear the roaring sounds of sea waves, from our yoga ashram. The rooms in our ashram are designed with eco-friendly furniture and other natural equipment.
During the 200 hours Yoga Teacher Training course, you will be staying in the cottages at the most beautiful Arambol Beach, which is mainly prepared for the students who wish to join the yoga teacher training courses. The rooms are surrounded with peaceful Peaceful coconut trees. All necessary things are readily available at the site so that all students can enjoy each minute during the training program.
Every room has got a private bathroom with a hot & cold water facility. Again, for the convenience of trainees, both AC and Non AC rooms are available in the ashram. To ensure proper hygienic living conditions, the rooms are cleaned once in a week by the ashram staff. Thus, you can significantly ensure a comfortable stay at the ashram during your Yoga Teacher training.
Facilities at the Yoga Ashram in Goa India
24/7 Help-desk.
Library.
Laundry service.
Pure drinking water.
Huge Varanda on every floor.
FEES & TOTAL NO. OF SEATS
For 200 hours Yoga TTC in Goa, we have got 20 seats in total. If you are interested, then join yoga classes in goa at AYM. The total fee for the course is 1499 USD, and you can book your slot, by paying 210 USD in advance. So, hurry up, as the slots are filling fast.
Students Say About Us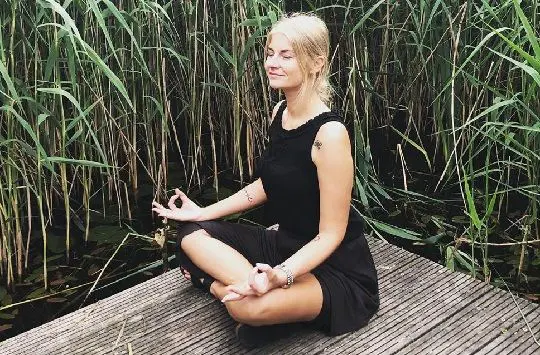 The Course: The experience at AYM Goa Yoga School gives you is one of a kind. The course is excessively well-structured and competent, but you will still have time for enjoyment and fun. The instructors always know what to teach to the class, and they all bring something different, which brings a graceful array of diversity that allows the students to craft their education discipline.

Management and Staff: The other aspects of this yoga school, such as the executives and management side, was spot on as well. They were especially helpful getting me settled into my cottage, and if there was an issue, they were quick to resolve it and make sure I was convenient.

Food: The food was really good, but I will say I got a little annoyed of the same meals almost every other day.

I already reccomended this school to my friends and other peoples as I think it was a lifechanging experience for me.
~ Tatyana Bubnova (200 hour Yoga TTC Student)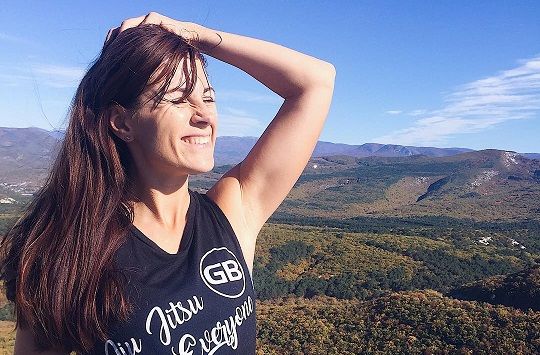 Course: I had a life-changing month-long journey at AYM Goa Yoga School during the 200 hour Yoga TTC. Yogi Chetan Mahesh & Sant Prakash are the perfect teachers I could have asked for, and I absorb their intelligence into my teachings and exercise every day. What a beautiful and rare offering

Journey: This journey was not only a journey to India, including sunshine, delicious, healthy food, and bathing in the sea. It was a journey to a very profound, I could meet a lot of lovely, inspiring, and beautiful people from all over the world.

Accommodation: The atmosphere was charming, and the room that I ended up selecting was perfect. I did change the room during my first week (because I cannot sleep under the fan) and the staff was very supportive throughout the whole process.

If you want to experience this life-changing experience, come and Join AYM Goa Yoga School! ❤️
~ Luisa Ibragimova (Traveller from Russia)